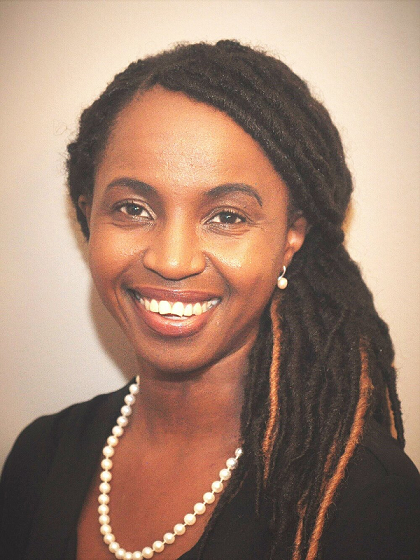 Jackee Ndwaru McGlamery, OTD, OT/L
Jackee Ndwaru McGlamery, OTD, OT/L is a licensed occupational therapist and founder of First Coast Aging in Place Solutions.
Jackee completed a bachelor's degree in psychology from the University of Kansas and master's degree (M.A.) in Occupational Therapy from Rockhurst University. She received a clinical doctorate of occupational therapy (OTD) from Rocky Mountain University of Health Professions. Jackee completed her Executive Certificate in Home Modification (ECHM) from the University of Southern California. She is nationally certified as Aging in Place Specialist (CAPS) by the National Association of Home Builders.
Jackee has extensive experience working as a home health, and inpatient rehabilitation facility therapist in Jacksonville, FL serving the adult and aging population. Her clinical expertise has focused on home safety assessments, home modification consultations, dementia care and management, fall prevention and safety workshops, and chronic disease management programs.
Her advocacy roles include serving on the American Occupational Therapy Association (AOTA) Home & Community Health Special Interest Section Communications Coordinator. Jackee is most passionate about advocating for innovative and evidence based solutions that allow seniors from low resources settings to age safely in their homes.
About First Coast Aging in Place Solutions
Our Mission: We are here to serve families through the aging process. We want to empower aging in place. Whether you want to stay in your own home or live with family members. We are here to provide in-home occupational therapy, set up the environment for success and offer support through high-quality dementia support. Improving safety and practical suggestions for ongoing care is our speciality.
Our Vision: To help seniors remain healthy and independent while safely aging in their own homes.
First Coast Aging in Place Solutions is a community-based occupational therapy private practice. This means that we come to you in your home! We are working directly where you live so all our work is easily carried over into daily life.
We work with clients to establish goals related to maximizing independence and promoting safety in the home environment. We are passionate about wellness education, health promotion, advocacy, and community-based interventions that enhance the quality of life for older adults, and diversity in occupational therapy.